The Secret Pal
Sheer silk blouse, handmade in Germany by The Secret Pal.
Here on Etsy
.
I saw this on the Etsy homepage last night, and I knew I had to feature it somehow.. These neutral earthtones look great on blondes. And are definitely underrepresented in my wardrobe.
Something will have to be done about that! ;)
I love the oversized pockets, the sheer silk, and the contrast sleeves. This may be my perfect shirt..
More sumptuous, neutral silks from The Secret Pal. The ombre effect is stunning.
Tala Stone
24K gold dipped quartz necklace, on an extra long chain. Handmade in LA by
Tala Stone.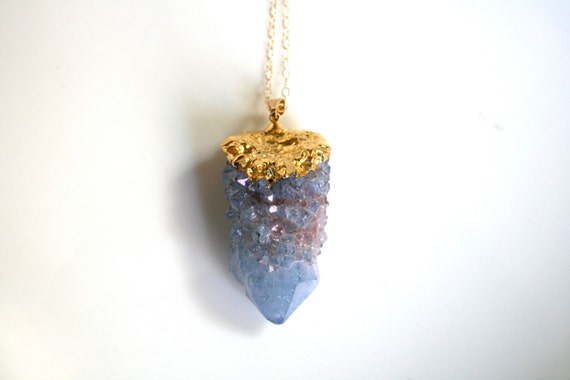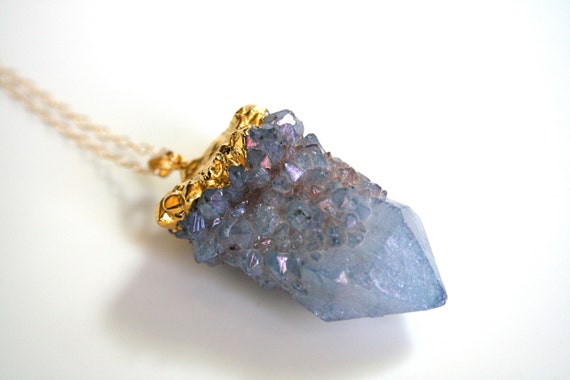 I love the natural texture of this piece- it really shows off the gold and quartz.
This is one of my favorite shops for jewelry- there are dozens of unique and gorgeous necklaces, earrings and rings.
White Sparkling Druzy Ring
Enjoy! xo